Complimenting their existing Flying attractions portfolio, Simworx recently launched their new Flying Theatre solution, the Pegasus Flying Theatre, at this year's IAAPA Expo in Orlando. The dynamic and scalable ride considers venues of all capacities and sizes as it endeavours to be a solution to fit all without compromising on experience.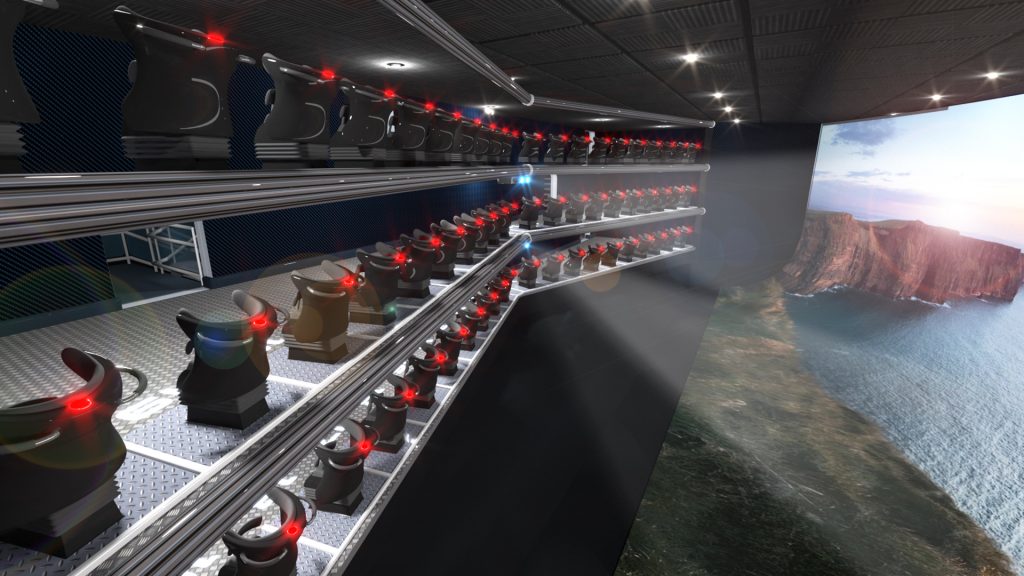 The ride system, designed to offers a unique and thrilling way to way to be immersed in the on-screen action seat guests astride the front restraint with their legs on either side, as they hold on to the front handlebars. Throughout its conception, enhancing storytelling has been at the forefront of the Pegasus' design, with the ability for the generic shaped seat to be themed to suit any storyline, guests could be riding a jet bike, a space rocket or even a flying horse.

Riders board from multiple levels, where they are then seated, and anticipation is built before the main show begins. Unsure of what to expect, the shutter doors, in-front of their view, open to reveal an immersive, wide dome screen before their eyes. With the use of strategic in-theatre lighting and sound effects, this transition would be seamlessly achieved to preserve the illusion.​
"By creating a flying theatre experience that can be customised to a park's specific building size requirement, we create a more accessible attraction that gives parks with more limited footprints and budgets a greater opportunity to offer guests a flying experience. 
While its flexibility means that we can also offer any number of seats – 12, 18, 24, 36, 48, 60, etc. – to accommodate the seating requirements for each specific customer." comments Simworx CEO, Terry Monkton.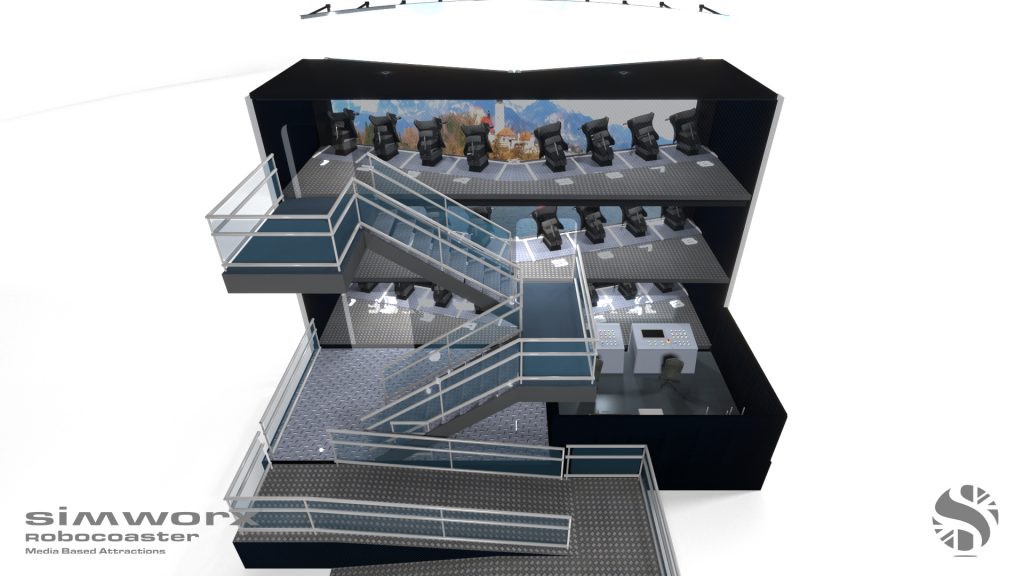 Throughout the ride experience, guests enjoy dynamic seat movement via the seat's motion base that simulates the all-important sensation of flying, while a range of in-theatre effects such as water spray, wind, smoke, and special effects lighting provide operators with a truly stand-out ride, guaranteed to excite visitors.​ The seats also feature a blinking, interactive button that can be incorporated into the media to give riders a feeling of input into the narrative.
The modular and customisable unit solves the reoccurring problem for venues with height constraints delivering an authentic flying experience that delivers the same calibre of experience at every scale. The Pegasus can be spread over 1,2, 3 or even more levels of differing widths, to fit snuggly into pre-existing structures using a customised AV solution designed specifically to fit a customer's desired layout and footprint. This ensures they can get the highest throughput possible whilst utilising all their space efficiently.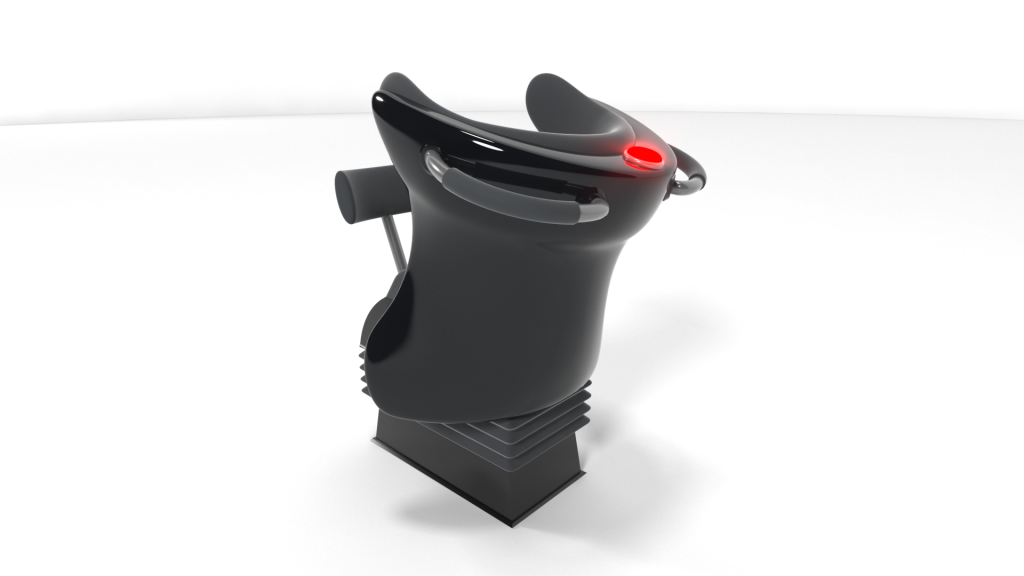 As well as being able to provide a traditional "Fly Over Experience", Pegasus is also designed so that it can deliver story-driven experiences. With the trend of these experiences becoming more story-driven, the Pegasus aims to give greater flexibility to theming the experience, from the vehicle's aesthetic down the loading area, enhancing the storytelling journey and creating a more memorable experience.
Simworx lead creative Matt Clarkson comments, "Flying theatres have evolved beyond aerial tours of cities or flying through the clouds to story-driven experiences. Guests want to be transported to impossible places," 
Back