Last night Simworx's CEO Terry Monkton picked up the Scale Up Award at the Entrepreneur of the Year Awards for the Midlands and South West. Having been announced as a regional finalist for the region back in April, Monkton was delighted with the recognition for Simworx's hard work.
Simworx's notable growth over the past few years has established it as one of the industry's leading suppliers of media-based attractions and inevitably securing a large number of orders has led to a significant increase in turnover from £5.6m in 2016 to £16m in 2018. The company forecasts its sales to reach £21m this year.
Simworx received funding from the British Growth Fund back in 2015 which allowed them to acquire Robocoaster as well as double the size of its production plant in Kingswinford and increase its demonstration facilities. The company was also able to add to its existing 30 employees by recruiting a further 20 new members of staff.
As they continue to grow, Simworx looks to increase it's export presence and orders over the coming years. Looking to strengthen their working capital, they plan to adjust their business model from Manufacturing to Design and Outsourcing. Along with this, they want to continue to expand their product range which will be easier under the new business model and in doing so will help them to have a greater share of the market.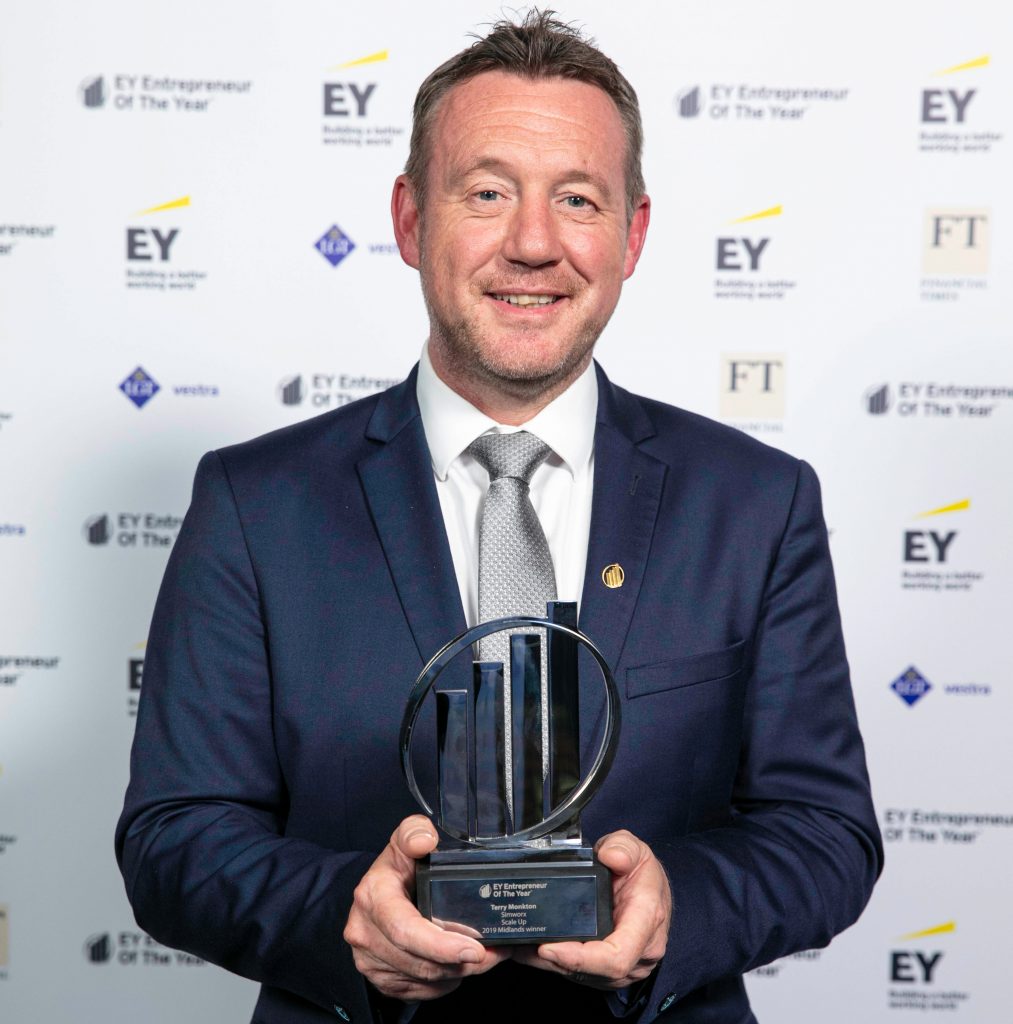 Entrepreneur Of The Year UK has been celebrating, supporting and connecting entrepreneurs since it first launched in the UK more than 20 years ago. The programme recognises successful entrepreneurs making a positive impact on their society and the economy, and the legacies they're building. The judges look for entrepreneurial spirit, innovation, national and global impact, personal integrity and purpose-driven leadership. strategic direction and value creation. Monkton was described by the judges as 'a very humble individual' with Simworx described as "a truly international business, which the Midlands can be extremely proud of".
Terry will now go on to the National finals in November where he will compete with the other UK finalists in his category.
Back