As part of local Stourbridge Glass museum's redevelopment, Simworx has designed, manufactured, and installed a dazzling light installation for the exterior of the heritage site.
Just down the road from Simworx's premises in Kingswinford, the Stourbridge Glass Museum in Wordsley aims to preserve the history of Glassmaking in the area – a craft which it is world-renowned for. Working closely with the Museum, Simworx has developed an eye-catching attraction to complete the exterior of the building which was only opened to the public in April 2022. The light installation was designed as an homage to the White House Cone which once stood in the exact same spot reflecting its heritage and the tunnels that remain hidden beneath it.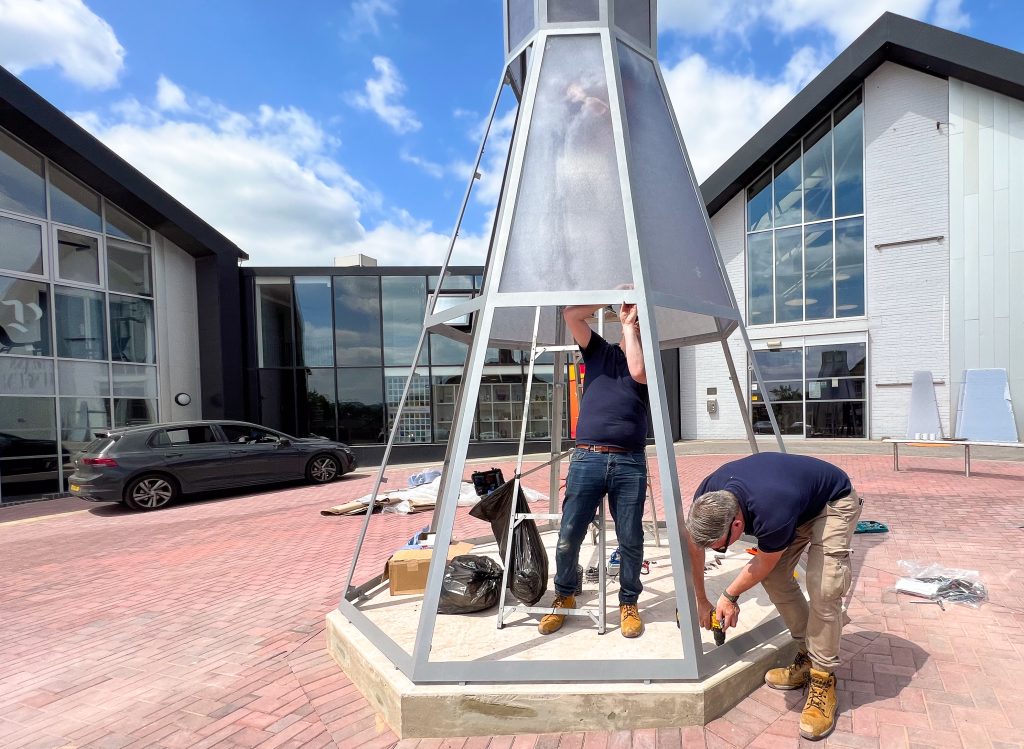 Mirroring the still-standing Red House Cone across the road from the Museum, the conic interpretation lighting structure utilises semi-opaque panels that let allows light to shine through. Nestled within the cone are 8 remote controlled colour changing floor spotlights that can be changed colour for various events and festivals. Erected on May 25th (2023), the prominent cone now illuminates the museum each evening, catching the eye of passers-by.
The light installation was part of a larger external landscaping project that included seating, cycle racks, artwork and interpretation panels – the funding for which was secured from FCC Communities Foundation by The British Glass Foundation, the charity that runs Stourbridge Glass Museum in Wordsley. The landscaping work was carried out by Jack Moody Landscaping and Civil Engineering Limited of Wolverhampton.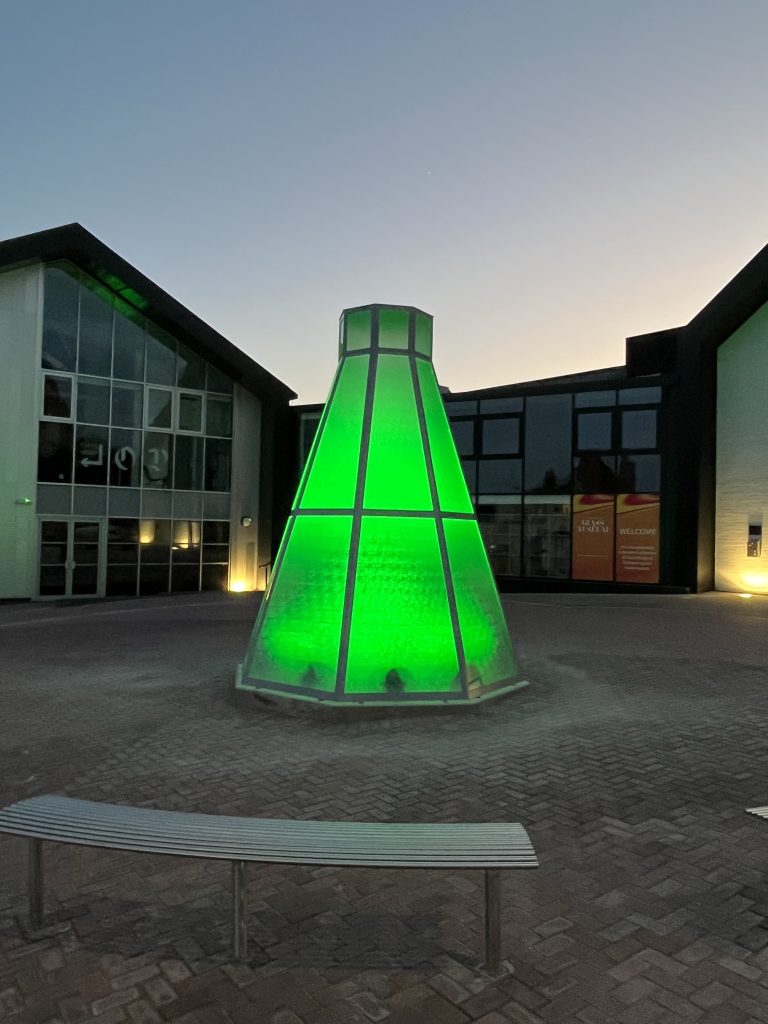 The project has completed the grand transformation of the now fully refurbished former derelict Stuart Crystal site in Wordsley into a world-class glass museum and a new home for the renowned Stourbridge Glass collection. The museum was formally opened by HRH The Duke Of Gloucester on 19 April 2023.
Funding was secured from The National Lottery Heritage Fund for the internal fit-out of the museum.
Alexander Goodger, Museum Manager, said "It has been a pleasure to work with Simworx who are the world leaders in motion simulation technology and I am sure our visitors will love the amazing lighting structure they have created".
Back