Simworx gears up for the next IAAPA Expo, promoting exciting ride concepts that showcase their headline attraction's capabilities.
Simworx are thrilled to be returning to IAAPA Expo, where you can locate them this year at Booth #867. The company's impressive array of Media-Based Attractions will be promoted, each designed to deliver a one-of-a-kind experience that's sure to leave a lasting impression.
Eagerly anticipating the opening of their first Pegasus Flying Theatre in Europe, the attraction has been making waves since its initial launch at last year's show. Simworx continues to be dedicated to meeting the diverse needs of its customers and Pegasus provides an immersive and thrilling flying theatre experience for guest entertainment, and a cost-effective solution with scalability as its hallmark feature to appeal to Owners/Operators.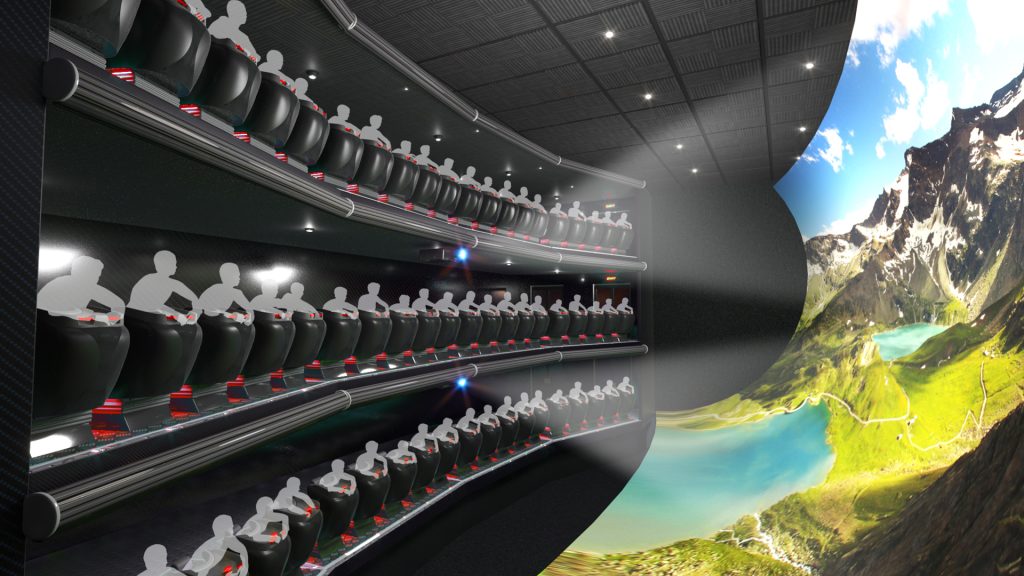 Amongst their latest offerings is Zombie Metro Mayhem, a gripping showcase of the storytelling capabilities inherent in their Metro Mover Attraction. This experience takes visitors on an adrenaline-pumping metro journey as they strive to escape a city plagued by a zombie apocalypse.
Alongside their Metro Concept, they continue to promote their award-winning Overdrive AGV Dark Ride concept, which was celebrated in Vienna at IAAPA Expo Europe as Best Marketing Initiative at the Park World Awards. The high-octane chase experience offers an exhilarating race through the metropolis, with riders assuming the roles of either law enforcement or cunning robbers, all powered by its advanced-class leading AGV Dark Ride technology.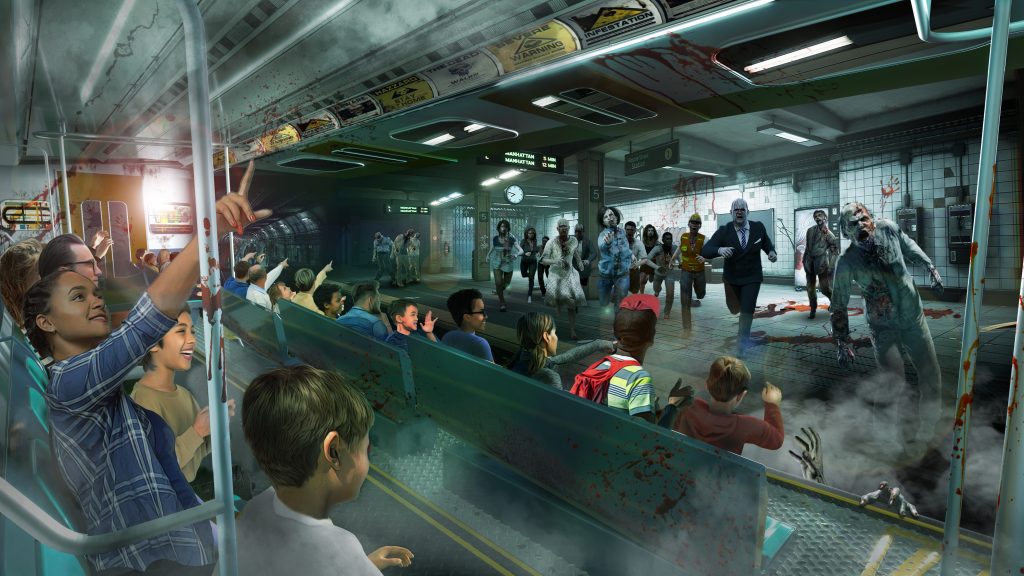 In addition, to the above experiences – orders remain strong for its Immersive Tunnel, 4D Effects Cinemas and Dynamic Motion Simulation attractions.
Ralf Schipper, Business Development Director of Simworx, expressed his enthusiasm for the upcoming show, saying, "Our team is excited to reconnect with our valued customers, suppliers, industry peers, and theme park design partners and we are looking forward to engaging with prospective clients. Building upon the success of the Expo in Vienna, we are delighted to bring our exceptional product offering back to Orlando where we aim to shine a spotlight on the boundless potential that our range can offer a wide variety of customers including Theme Parks, Family Entertainment Centres, Museum, Zoos and Aquariums. We have diligently explored new possibilities within each experience, pushing what is possible and crafting story concepts tailored to every client's needs."
Simworx will be well-represented at the event by key team members including Terry Monkton (CEO), Andy Roberts, (COO), Ralf Schipper (Business Development Director), Matt Clarkson (Lead Creative), Nicole Sangster (Digital Content Producer), Claire Monkton (Sales & Marketing Co-ordinator), and Rafael Smith (Sales Representative – Spain and South Europe).
Back